BEGINNING THE 2015-2016 SEASON! Starts Sept 27! See below
A Showcase of Washington Pianists Performing on Exceptional Instruments
Our 10th season of musical offerings performed for music lovers to refresh their spirits
Bellingham House Concerts showcases professional Washington musicians in intimate concert venues and private residences with limited seating of 30-50 people.  Light refreshments usually follow the performance.
Keyboard Friends Piano features some of the finish northwest pianists and musicians in some of Bellingham and Whatcom County's best piano concert venues.
For tickets and reservations, call: 360-671-6104, 360-661-5984, or email bellinghamhouseconcerts@gmail.com
September 27 2015, Sunday Afternoon, 3:00. At the Ford Hill home;  $20/ticket
Pianist, Deborah Dewey: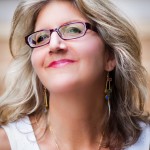 Deborah Dewey is renowned as both an electrifying performer and devoted teacher.  Critics and audiences throughout the United States and in Mexico, Europe and Taiwan have praised the "warm operatic lyricism,"  "thoughtful interpretation," and "sense of dramatic urgency" in her playing.  She has given countless solo recitals in the US and abroad and has appeared as guest soloist with many orchestras, including the Oakland, Spokane and Flint symphonies and the Peter Britt Festival Orchestra, as well as performing at various chamber music festivals.  She is in great demand as a master teacher, lecturer and competition judge.  Deborah is dedicated to giving benefit concerts to help make a positive difference in others' lives.
MORE CONCERTS TO BE ANNOUNED SHORTLY:  Stay tuned and check back with u!
For reservations to all concerts: call 360-671-6104 or email bellinghamhouseconcerts@gmail.com
WE LOOK FORWARD TO WELCOMING YOU!  Please invite a friend along.