Thank you for your interest in our 2017-2018 Concert Series!
A Showcase of Washington Pianists Performing on Exceptional Instruments
Our 12th season of musical offerings performed for music lovers to refresh their spirits
Bellingham House Concerts showcases professional Washington musicians in intimate concert venues and private residences with limited seating of 30-50 people.  Light refreshments usually follow the performance.
For tickets and reservations, call: 360-671-6104, 360-661-5984, or email bellinghamhouseconcerts@gmail.com
BELLINGHAM HOUSE CONCERTS PRESENTS
INTERNATIONAL AWARD WINNING ITALIAN PIANIST, ROBERTO PLANO
APRIL 8, 2018, SUNDAY AFTERNOON 3:00 pm, Cassandra Carr Residence
TICKETS: $40.00  Limitied Seating  call-360-661-5984 or email bellinghamhouseconcerts@gmail.com
Listen to Mr. Plano on YouTube
Visit his website at RobertoPlano.com, to see details of this season's musical events, all over the world.  You will find that he and his wife, Paola, perform four-hand and two piano recitals and engagements with orchestras, and that he also loves to play chamber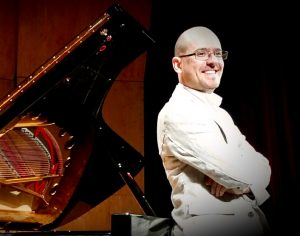 music.  BHC is thrilled to host Roberto Plano in Bellingham and Vancouver, BC.  He will perform solo concerts and present master classes.  Search for the Fazioli Christmas Video 2016, in which he, Paola, and their three daughters play a family version of Silent Night on a Fazioli Grand piano, a most fabulous Italian made piano. Their littlest daughter, Sofia, too young to play, spins like an angel to the family music making. Quite endearing!
Roberto Plano will be performing with the Yakima Symphony April 7,2018 and in Vancouver, BC, April 9, 2018
SEASON FINALE  — BELLINGHAM HOUSE CONCERTS
MAY 13, 2018  SUNDAY AFTERNOON 3:00pm, FIRST CONGREGATIONAL CHURCH OF BELLINGHAM
CZECH CHAMBER MUSIC  —   MUSIC OF JANACEK, DVORAK, and MARTINU
Jennifer Weeks, oboe,  Page Smith, cello,  Artur Girsky, Violin, and Dan and Victoria Sabo, piano
TICKETS: $15.00 Adults, $5.00 students
Call-360-661-5984  or email bellinghamhouseconcerts@gmail.com
For reservations to all concerts: call 360-671-6104, 360-661-5984, or email bellinghamhouseconcerts@gmail.com
WE LOOK FORWARD TO WELCOMING YOU!  Please invite your friends.